Today is Earth Day, 24 hours for us to stop and really think about how our actions affect the environment.
Of course we should do this every day, but, according to the Earth Day Network website, since 1970, April 22 has represented at least one day per year for people around the world to "celebrate the earth and renew our commitment to building a safer, healthier and cleaner world for all of us."
The Earth Day Network site offers many ideas as to how you can get involved:
Volunteer. Go to a festival. Install solar panels on your roof. Organize an event where you live. Change a habit. Help launch a community garden.

Communicate your priorities to your elected representatives.

The possibilities are endless! Do something nice for the earth, have fun, meet new people, and make a difference.
This Earth Day, I'm going to tell you about the birds and the bees.
OK, really just the bees, but I wanted to make sure you were paying attention.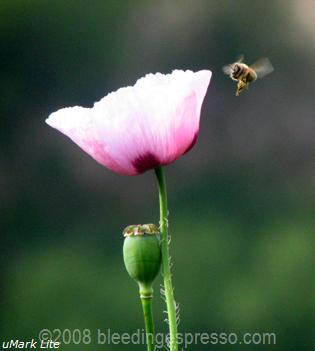 The plight of honeybees may seem small in comparison to many of the other problems our environment faces, but make no mistake–the fact that millions of honeybees are dying (Colony Collapse Disorder) can have disastrous effects not only on flowers and honey but also on food production, including many of the fruits we hold so dear.
Honeybees pollinate about a third of the food we eat, and without sufficient numbers of bees, these crops simply can't survive.
Why are bees dying?
A few reasons:
stronger pesticides (which, incidentally, can be toxic to humans as well);
loss of natural habitats due to urban expansion;
changes in farming techniques that replace native vegetation with pasture grasses for cattle; and
more frequent severe droughts in some areas like southern Italy
The endangerment of honeybees has been big news in Italy. The National Beekeepers' Association (UNAAPI) has seen drastic drops in honey production–as much as 50%–because of a silent "slaughter of bees." Along with southern Italy, Tuscany and Umbria have also been hit hard.
Environmental group Legambiente and the Slow Food movement have teamed up to help the UNAAPI create a buzz about the endangerment of bees; hopefully world leaders and lawmakers will work together to ensure that we all avoid getting stung by a major loss of honeybees.
For more information and what you can do to help, see PBS's program Endangered Honeybees and Häagen-Dazs's page on how to Help the Honey Bees.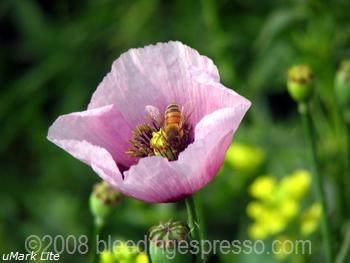 23 Beans of Wisdom to "Earth Day 2008: The Plight of the Honeybee"
---