I'm not a golfer or golf fan, but some stories transcend sports:
Legally blind, 92-year-old nails hole-in-1
On January 10, Leo Fiyalko used his five iron to drive the ball 110 yards and straight into the fifth hole of the Cove Cay Country Club in Clearwater, Florida. Although he's been golfing for 60 years, this was Fiyalko's first hole-in-one–and he didn't know he had accomplished it until he walked up to the hole in search of the ball.
Fiyalko has macular degeneration, a disease that destroys the macula, the part of the eye that allows us to see fine detail. According to Yale University research, as many as 10 million Americans are affected by the disease and 1 million of those are legally blind like Fiyalko–indeed, macular degeneration has left Fiyalko with only peripheral vision in his right eye.
Of his amazing shot, Fiyalko said, "I was just trying to put the ball on the green."
This inspiring story reminds me of one of my favorite quotes from Les Brown:
Shoot for the moon. Even if you miss, you'll land among the stars.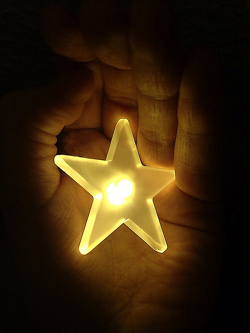 P.S. Happy Groundhog Day!
*UPDATE: One of our most beloved central Pennsylvanians
PUNXSUTAWNEY PHIL HAS SEEN HIS SHADOW.
Sorry to say that means 6 more weeks of winter.
—————
[tags] golf, golfing, hole-in-one, leo fiyalko, stars, groundhog day, punxsutawney, punxsutawney phil [/tags]
20 Beans of Wisdom to "inspiration on the golf course"
---