I have the best mommy in the world (no offense to your mommies, of course).
Today I received this: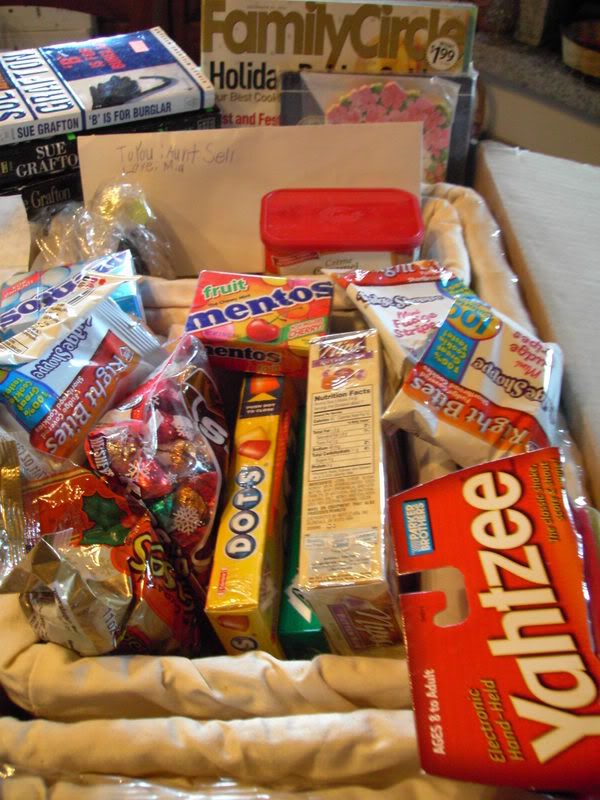 NB: This is the fourth outrageously heavy package I've received within the past month and a half.
Before my mom sent it, the story goes, my niece handed her an already sealed envelope to put in for me. Here are some of its contents:
That there on the left? Why yes, it *is* a snowflake cut out of a coffee filter.
Again, I don't mean to brag, but let's just say I'm a pretty durn lucky gal.
6 Beans of Wisdom to "Love Thursday Seconda Parte: I Don't Mean to Brag But…"
---