Posts Tagged 'fruit'
A good fruttivendolo is hard to find, so we are more than happy to call Antonio with his green Ape our very own.
Read on...
---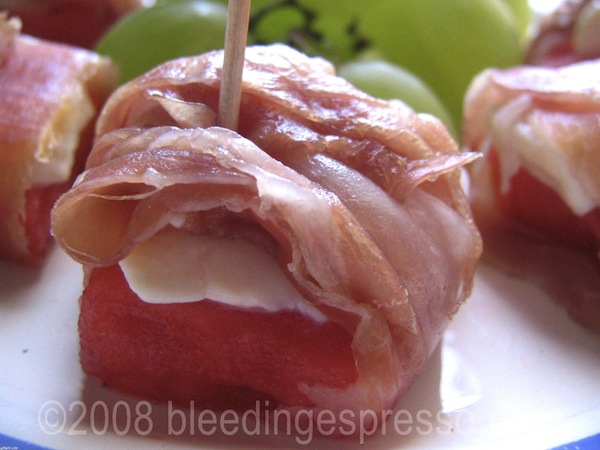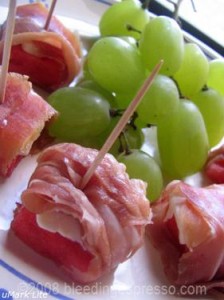 While looking for something different to do with watermelon for this week's What's Cooking Wednesday (go visit all the participants at Shan's!), I came across the National Watermelon Promotion Board. What? You doubted that one existed?
Well it so happens that our friends at the NWPB have quite a collection of watermelon recipes. Who knew? I picked this one because I *love* prosciutto crudo and melon, but I changed the recommended Brie to a more Italian-friendly cheese, one of my favorites: Bel Paese.
I'm sure Brie is fabulous in this though, so if you can get it, do try it and let me know what you think, OK? And if you can't get Brie or Bel Paese, just use something soft and mild in its place. Feel free to leave suggestions in the comments!
I'm not putting measurements in the recipe since you can make as many or few of these little finger sandwiches as you like. Me? I lean toward many.
I will recommend, though, chilling the watermelon and the cheese before assembling so that everything retains its proper consistency.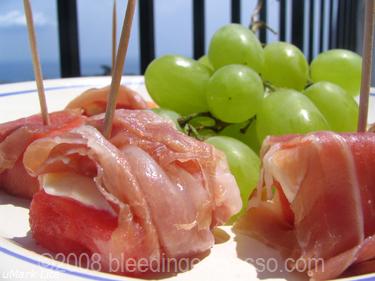 Prosciutto Wrapped Watermelon with Bel Paese Cheese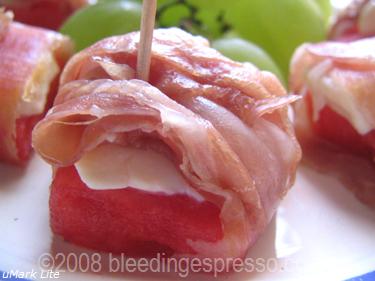 Finger-food sized pieces of watermelon cut into rectangles
Thin slices of Bel Paese about the same size as the watermelon pieces
Prosciutto crudo
1. Place a slice of Bel Paese on top of each piece of watermelon.
2. Wrap each with a sliced of prosciutto crudo. Secure with a toothpick.
3. Serve immediately and enjoy immensely like I did!
Buon appetito!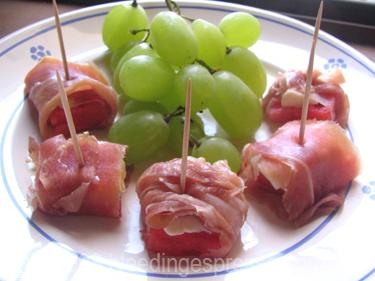 What is your favorite way to enjoy watermelon?

Do you have a special recipe to share?
---
---