Archive for the 'guest bloggers' Category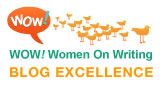 Fresh off Freelance Writing Week, we're going to keep the writing theme going just one more day with a guest post from Sybil Baker, author of The Life Plan.
Sybil is the first author to appear here through blog tours with WOW: Women On Writing, and hopefully there will be many more to come.
This book tour caught my eye in particular as Sybil is an ex-expatriate who spent 12 years teaching in South Korea; she says her experiences as an expat greatly shape her writing, and I was looking forward to seeing that come through in her book.
And indeed it does.
Her novel, The Life Plan, is about Kat Miller's carefully planned life falling apart and her efforts to salvage it, which include going to Thailand with Dan, her unemployed husband of five years. Dan has recently been spending a little too much time at yoga class with a beautiful classmate, so when he suddenly signs up for a massage course in Asia, Kat just had to gowith him. With scenes in Washington D.C., Bangkok, and Chiang Mai, the book traces Kat's search to have it all, whatever that ultimately means.
When I joined the blog tour, Sybil kindly sent me the electronic version of her book to have a look-see, and I may or may not be guilty of minimizing "work" computer windows to catch a peek at what Kat and Dan are up to throughout my workday. I was hooked from page one, and I think this is why e-books are dangerous for me. It's *way* too easy to click over to the book while I'm supposed to be working!
Sybil has also kindly offered a signed print copy of The Life Plan to one lucky Bleeding Espresso reader; to be eligible for the book drawing:
Leave a comment on this post at or before 11:59 p.m. (Italy time) on Sunday, April 5.
Now here's Sybil:
The Expatriate Writer in the Post Millennium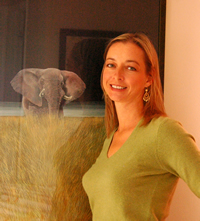 When I moved to South Korea in 1995, the internet was just getting started, email was a few years a way, and beepers—not cell phones—were the "must have" item by my students. Once a month I would write a long letter on notebook paper and then photocopy it before mailing the copies to family and friends. My family called once after we arrived, but when my father got the phone bill, he decided he could live with letters.
Those first few years in South Korea, my life was not much different from expatriate writers twenty years ago. I was cut off from my own country, immersed in a very different culture, and forced to communicate using a language I barely knew. I didn't have a computer, and instead wrote in my notebook. I didn't know any other aspiring writers, which was a nice change from the States, where it seemed at least two other people at every party I went to wanted to be a writer. I could work on my writing in a strange quiet, within the demands of living in a different country but also without the "noise" of distractions in the States.
Another expatriate writer, Robert Eversz, who lived in Prague during that time said the same thing when I interviewed for an essay on American expatriate literature for The Writers' Chronicle. His Nina Zero novels take place in LA, which he visited once or twice a year. But Eversz told me that if he lived in LA he wouldn't be able to write about it because he'd had sensory and information overload. For those first seven years in Korea I wrote about the States—the South that I had left and the characters that lived in that world.
Then in about 2002, I finally wanted to write about Korea and the other countries I visited. By then I had a computer and my notebook was more for planning than anything else. I was living in Seoul, which was becoming more international by the day and less isolating. I could watch Sex and the City, Friends and other popular American TV shows, and the internet connected me to music, movies, and the news that I'd been away from. Suddenly, the advantages of being an expatriate writer were becoming liabilities. I had no one around to read my work and give me feedback. Even with the internet, it was hard to keep up with new work and writers in the States, to figure out where to send my work out. And sending work out from Korea was complicated, time-consuming, and expensive. My self-imposed exile as a writer was no longer freeing but isolating. To resolve this problem, in 2003 I enrolled in Vermont College's low residency MFA program. I was able to enjoy living abroad but also become connected with writers in the States, to have my work looked at seriously, to catch up on the books I missed.
When I graduated with my MFA in 2005, Seoul was one of the most wired countries in the world, Koreans watched TV shows on their cell phones, and I could chat with my family for free and see them on video using Skype or MSN messenger. Literary journals were starting to appear online, and I'd met a few other writers in Seoul. I now live in the States again, but life for expatriate writers is much different. Blogs allow writers to keep up with the publishing industry, to read about new work and trends. Many journals now take electronic submissions. Online journals are increasing in number and quantity. Online writing communities are sprouting up everywhere.
It's much easier for an expatriate writer to feel connected to other writers in the States and around the world. In many ways that's a good thing, although if you fantasize about living as an American expatriate removed from the United States writing scene, you should probably unplug your computer, turn off your cell phone, and take out pen and paper because otherwise, almost wherever you live, you won't be able to duplicate the expat writer's life of Hemingway or James Baldwin or Paul Bowles. These days, even my writer friend living in Kabul has internet.
Thanks so much Sybil!
Now I ask all of you: Do/did you have a "life plan"?
Remember to leave a comment to be eligible to win a copy of The Life Plan!
---
---
---
---
---
---