Yesterday over at Twitter, the always lovely and informative ExpatCoach asked those of us with, ahem, Italian experience to fill in the blank:
You know you're in Italy when…
A smattering of what ExpatCoach, Cherrye, Miss Expatria, Tina, and I came up with, within minutes:
…you can have a conversation with a stranger comprised entirely of facial expressions, hand gestures, and no words.

…you can say, "Boh?" and you've said a mouthful.

…you have to APPLY to complete an application for something.

…you wait in line for three hours at the Post Office…to pay a bill.

…your taxi driver's hands are too busy waving & threatening other drivers to actually touch the steering wheel.

…you pour the wine over-handed and your guests gasp and bless themselves.

…your ability to digest milk (at any time of day) and drink ice cold drinks even while eating hot food astounds.

…perfect strangers worry about your catching a cold because you're not dressed warmly enough. In July.

…y

ou're handed a scarf when you say your throat feels a bit scratchy.

…you're the only person at IKEA without their entire extended family in tow.

…someone you just met invites you to dinner at their house.

…€5 on a bottle of wine is a splurge.

…posted schedules, hours of operation, etc. mean precisely nothing (except sciopero ones).
…someone, somewhere is in sciopero.

…you get honked at for letting an old lady cross the street.

…someone thinks your turkey wrap is a foreign food they'd never touch.

…your friend says "I quit drinking coffee. Now I only have three cups a day."

…you find figs on your doorstep.
And now I'll add:
…your morning errands take you to one shop for produce, another for bread, another for cheese, and yet another for meat–and you love every single minute of it.
I thought this woud be a fun weekend fill-in, so Italophiles, play along please:
You know you're in Italy when…
Need some inspiration?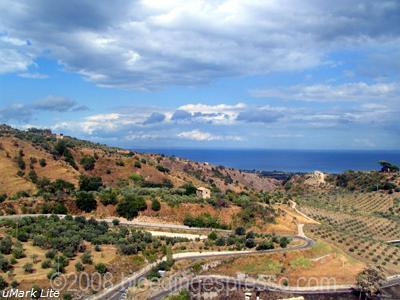 And be sure to visit ExpatCoach at Career By Choice and show her some love!
Buon weekend!
77 Beans of Wisdom to "You Know You're in Italy When…"
---