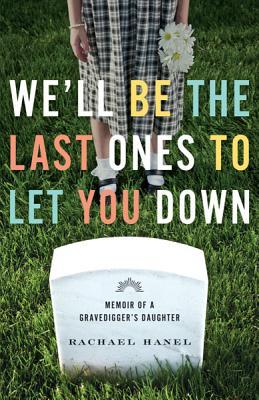 I have always been fascinated by cemeteries and the stories they hold, so I had a good feeling that the author and I would be somewhat kindred spirits on that concept.
And We'll Be the Last Ones to Let You Down: Memoir of a Gravedigger's Daughter did not disappoint.
Rachael Hanel's respect and reverence for those buried at the cemeteries her parents cared for anchor this memoir while her personal experiences, memories, and photographs pull the reader in on a personal level as they are both gripping and touching. Hanel's writing is smooth and engaging, and her willingness to really dig deep (no pun intended) makes this one of the best memoirs I've read in a long time.
** NOTE: I received a review copy of this book from NetGalley; the opinions expressed are my own. The link in the post above is an affiliate link, which means if you click on the link and purchase the item, I will receive an affiliate commission.
7 Beans of Wisdom to "We'll Be the Last Ones to Let You Down: Memoir of a Gravedigger's Daughter by Rachael Hanel"
---