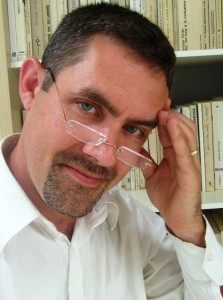 Moving to a new country requires many physical, mental, and emotional adjustments — the term "culture shock" really doesn't even begin to cover it.
Wouldn't it be great to have someone to talk to who has been through the situation and understands where you're coming from?
Wouldn't it be even greater if that person were a licensed professional therapist who is just a train ride or Skype call away?
I'm honored to introduce English-speakers in Italy to Dott. Nicolaas Fouche in Rimini.
Dott. Fouche is an experienced therapist and mother tongue English speaker . . . two things that just may come in handy to many expats in Italy.
In Dott. Fouche's own words:
I am a therapist working with the English speaking community in Italy, especially those who have difficulty in finding a first language therapist in their 'new' country of residence.  A plurinational (Irish, South African and Italian) licensed counsellor registered with the 'British Association for Counselling and Psychotherapy'' (N° 661028), though my counselling experience spans many years, I have since 2005 been providing therapy via Skype to clients for whom the constraints of time and distance render their access to professional listening services impracticable.
Dott. Fouche's website, tandemchoice.com, provides lots more information on his background, therapy methods, articles, and more, and you can also learn more about him in this video:
I'd like to thank Dott. Fouche for being in touch with me and wish him continued success in the Bel Paese, as he is performing a wonderful service.
2 Beans of Wisdom to "Meet Dott. Nicolaas Fouche, English-Speaking Therapist in Italy"
---